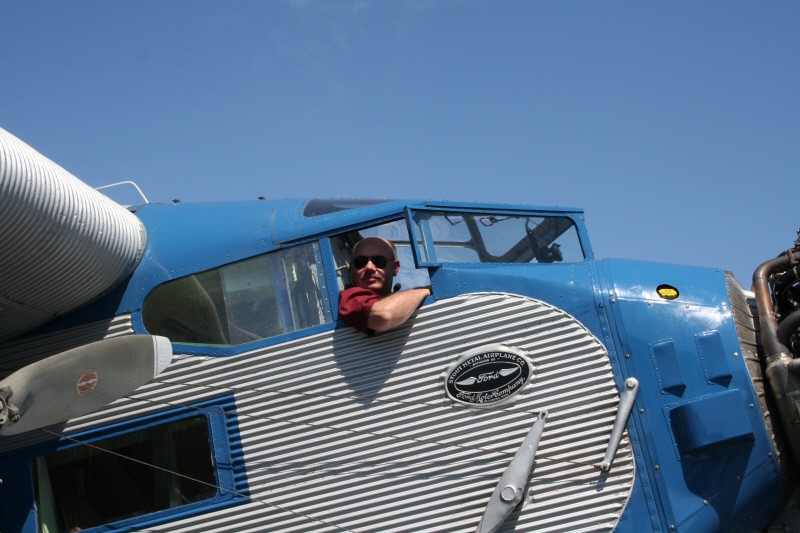 Artist Profile  
Artist Jerry Anderson can trace his fascination with flight and flying machines back to his earliest childhood memories. A lifelong native of Pennsylvania, he spent his youth building hundreds of airplane models and making thousands of drawings of all types of aircraft. Progressing to airport line service work in his teens, he eventually earned his private pilot certificate the same month as his high school graduation.
When his long-planned flying career was thwarted by poor eyesight, Jerry obtained degrees in engineering and business at Penn State University. Still focused on a career in aviation, he began what would be an 18-year stint as an Aircraft Dispatcher for a USAir Express carrier in 1986.
During this time, Jerry's hobby of drawing and painting pictures of aircraft expanded into a part-time business, as co-workers began to commission paintings of both company and personal aircraft. Since then, he has enjoyed a steady flow of work, producing originals for airline presidents, aircraft manufacturers, and many individuals. His paintings have appeared in numerous aviation publications and have received awards and recognition in art competitions sponsored by the Experimental Aircraft Association and Simuflite/Flying magazine. He is a member of the U.S. Air Force and U.S. Coast Guard Art Programs, the American Society of Aviation Artists, the Experimental Aircraft Association, and the Aircraft Owners & Pilots Association. 
When the turbulence of the post 9/11 airline industry forced him into a decision in 2004, Jerry left the airline to explore other opportunities; but he soon discovered the environment of the non-airline world to be uninspiring and unsatisfying. After spending 2006 as a full-time artist, he returned to work for Piedmont Airlines in 2007 as an operations agent at Harrisburg, and in early 2012 he came on board at US Airways as a flight dispatcher. After 3 1/2 years with US Airways, and just over one year as a Flight Service Specialist for Lockheed-Martin, Jerry finally made the leap of faith into full-time self employment in 2017.
Jerry welcomes inquiries from individuals or organizations seeking original paintings, prints, or other projects of interest!